Communicatie

Branding

Content marketing

Content creation

Videoproductie

Social advertising
Storytelling

Communicatie

Design

Content creation

Videoproductie

Reclamespots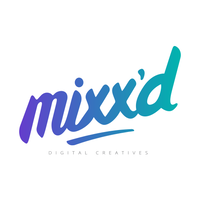 Content creation

Social media marketing

Social advertising

SEA

Webdevelopment

Design
Zoek en vind reclamebureaus in Groningen
Als je op zoek bent naar een goed reclamebureau in Groningen, zul je al snel merken dat het aanbod groot is. Je zou willen dat het eenvoudiger was om dit soort gespecialiseerde bureaus onderling te vergelijken. In dat geval hebben we goed nieuws voor je, want onze site maakt het eenvoudiger dan ooit om het gespecialiseerde bureau te vinden dat het beste aansluit op jouw wensen. Ook wanneer je op zoek bent in Groningen of omgeving. Wij zetten de beste bureaus voor je op een rij, waarbij je in één oogopslag kunt zien wat hun specialiteiten zijn. Ook is er een profiel opgesteld. Zo zie je snel wat ze doen en wat ze voor je kunnen betekenen. Hierop kun je jouw keuze baseren.
De pluspunten van een reclamebureau
Reclame uitingen zijn er in allerlei soorten en maten. Zo vind je reclames terug in kranten, magazines, billboards, op tv of op de radio en online. Er zijn inmiddels vele kanalen, waardoor er ook vele manieren zijn waarop je mensen kunt bereiken. Een gespecialiseerd bureau helpt je de kanalen te vinden die het beste passen bij jouw bedrijf en de boodschap die je wilt uitdragen. Bovendien wordt er voor gezorgd dat de reclame uitingen optimaal aansluiten op de huisstijl van je bedrijf. Zo weet je zeker dat je 100% achter de reclames staat. De resultaten zullen snel zichtbaar zijn.